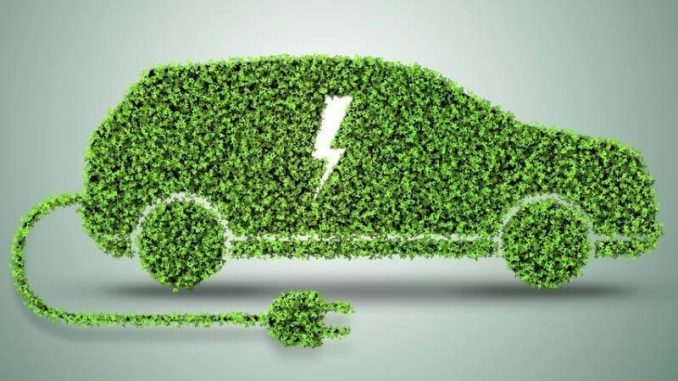 A big perk of being a Tesla owner is being able to earn referral awards, giving you the opportunity to earn free Supercharger credits, and even the chance to win a Tesla Model Y or Roadster.
Unfortunately for residents of British Columbia, an antiquated law enforced by the Vehicle Sales Authority of British Columbia (VSA) prohibits Tesla owners from participating in the referral program.
Referred to as bird dogging fees, only a "manufacturer, dealer or licensed salesperson" can offer an incentive to refer someone to purchase a vehicle in the province. That means if you provide your referral code to someone who purchases a Tesla, the buyer will still earn their free Supercharger credits, but the referee gets nothing.
Tesla had to abruptly add this rule to the eligibility requirements in 2019, presumably after someone made a complaint about BC residents earning referral awards.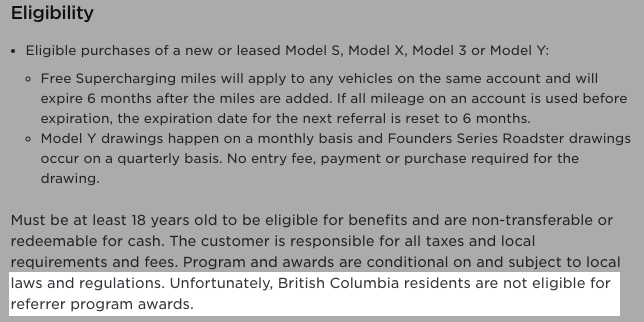 You can read documentation from the VSA here, here, and here for a more fulsome explanation of the rule and why it still applies.
When looking at other industries in the province, the rule seems a little hypocritical. For example, anyone in B.C. can refer someone to purchase a house, and still earn a referral award. That person doesn't have to be licensed, like the requirement from the VSA.
What can you do?
Just because the rule is in place now doesn't mean we can't try and change it so that Tesla owners in B.C. can earn referral awards.
The first way in which we can help is by signing this petition. While it is over a year old, it has already gained over 450 signatures at the time of publication. The more people that sign it, the more it shows there is a large amount of support for removing this unfair rule.
We also encourage you to reach out to your local Member of the Legislative Assembly (MLA) and ask them to do what is necessary to change the law. You can find your local MLA here, which lists their email address, phone number, and mailing address. We are currently working on creating a form letter you can send to your local MLA. We will update this article once it is complete.
Drive Tesla has learned CBC News is beginning to investigate this story as well, so hopefully with enough signatures in the petition and the exposure the issue could possibly get from CBC, we'll see a change in the law soon.
Let us know in the comments below once you've signed the petition, and if you sent a letter off to your local MLA.