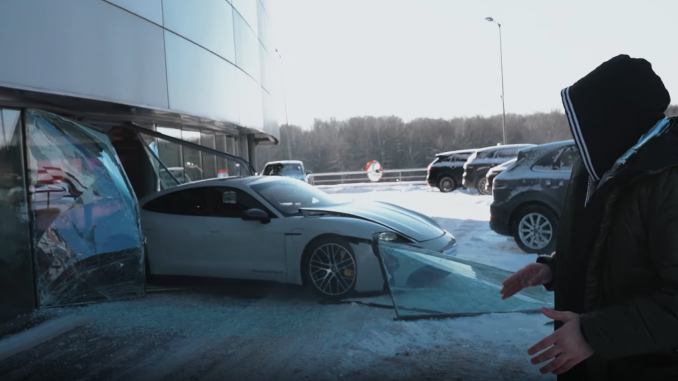 If you follow us on Twitter, you would have seen a video we shared yesterday showing a brand new Porsche Taycan smashing through a dealership's front windows.
https://twitter.com/DriveTeslaca/status/1359362556184285186
The short clip originally posted to TikTok made it look like a case of 'unintended acceleration', with the driver emerging from the smashed up car looking confused and disoriented.
As it turns out, it was all a deliberate prank by a well-known Russian YouTuber with a reputation for filming outlandish videos just for clicks. Last year he set a Mercedes Benz GT63S AMG ($185,000 CAD base price) on fire because the dealership wouldn't repair it. That video has nearly 9 million views.
This latest video has also proven quite successful, amassing more than 4 million views since being published yesterday. If you really want to check it out, you can click here, but you don't really get much more than what you see in the short clip above.