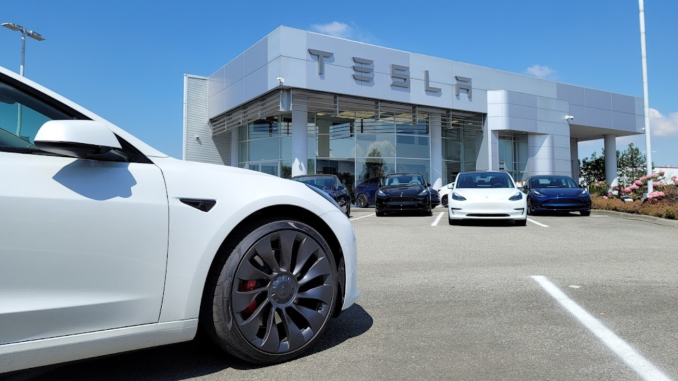 Tesla has introduced a new service in Germany that gives customers more flexibility in when they can pick up their new cars.
Called "Tesla Drop Delivery," you can now pick up your new car when the Delivery Center is closed.
According to a text message received by a reservation holder in Germany, the new service works through using the mobile app and your Tesla Account.
After showing up you can unlock and inspect the car using the mobile app. Then digitally sign some paperwork and documents to confirm the delivery. (h/t: @tesla_adri)
It will be interesting to see what steps the owner will have to go through to confirm the delivery, and if the app will allow you take photos of any issues you discover.
A big part of the current pick up process is inspecting the car and documenting any faults or quality control issues with your Delivery Advisor.
Depending on the issue, some can be corrected on the spot, but others like panel gaps or paint quality issues require the Advisor to acknowledge and set up a service visit to fix.
If this "Tesla Drop Delivery" service was available in your area, would you sign up for it? Let us know in the comments below.