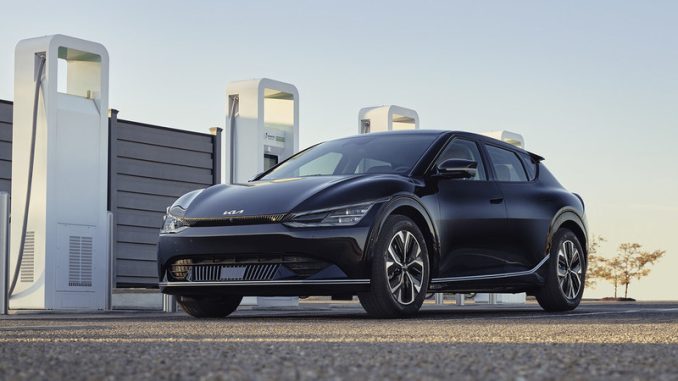 The Inflation Reduction Act (IRA) has Kia considering a change in the electric vehicle (EV) production plans. The South Korean automaker is reportedly thinking about shifting their EV production to the United States to take advantage of tax credits created under the new bill.
According to a report by Reuters, citing local media outlets SBS TC and Maeli Business Newspaper, the goal is for Kia to begin EV production in the US from 2024.
Kia and its parent company, Hyundai, are both ineligible for the new tax credits because neither produce EVs in the US. The tax credits will first be available beginning in 2024.
Kia has not confirmed the report, but it is not out of the realm of possibility as they are not the only automaker considering a change in their plans due to the IRA.
Tesla has also said it will push for increased battery cell production in the US at Giga Texas in order to drive their costs under the new bill. Tesla could receive a tax credit of up to $35 per kWh for each battery cell produced in the US.
This shift will not hamper their efforts at Giga Berlin, with the company confirming that they will ramp their battery cell production at Giga Texas and Giga Berlin simultaneously.
As part of the IRA, EVs that meet certain domestic manufacturing requirements can receive a tax credit up to $7,500.