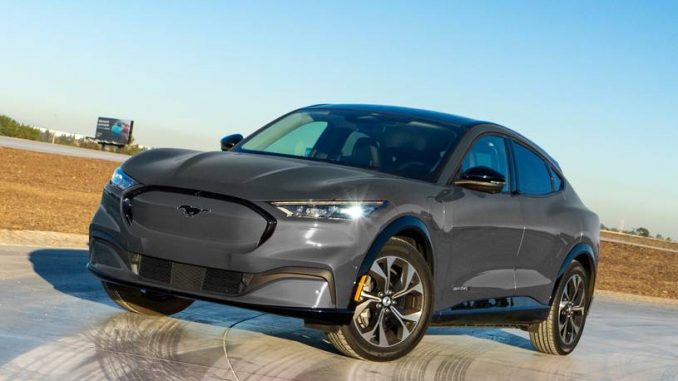 Ford has notified its dealer network to immediately stop selling and using the Mustang Mach-E for test drives over concerns the electric vehicle (EV) may lose power and come to a complete stop while driving.
According to the Advance Notice – Safety Recall 22S41, a copy of which is included below, the issue affects Mach-Es that were built between May 27, 2020 through March 24, 2022, or basically every Mach-E ever built.
Ford explains the problem is related to the high voltage battery main contactors, which may overheat in certain circumstances resulting in an open contactor or welding condition.
If they weld close while driving, a powertrain malfunction light will illuminate on the next drive cycle, and the car will be unable to be driven.
If they open while driving, the malfunction light will illuminate and a 'Stop Safely Now' message will appear, and the vehicle will immediately lose all motive power. All 12V systems will remain functional, including power brakes and steering wheel controlwhile the vehicle coasts to a stop.
Ford did not provide a specific date for when a fix will be available, only to say it would arrive sometime in the third quarter of the year. The automaker also said the fix may involve both software and/or parts that need to be replaced.
The notice does not say existing owners should stop driving their vehicles, but does say they will be notified by mail of the issue, but only after the fix has been identified and communicated to dealers.
You can read the full Advanced Notice Safety Recall 22S41 below. (via MachEForum)
r22S41AN