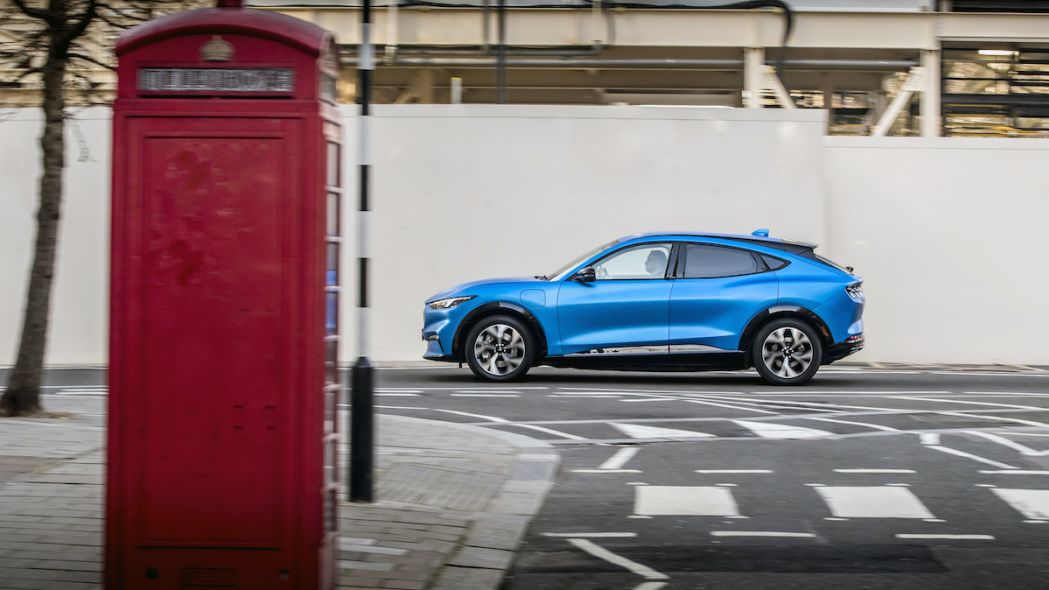 The Ford Motor Company was supposed to begin deliveries of its first electric vehicle (EV), the Mustang Mach-E, in the second half of 2020, but factory shutdowns have forced the automaker to delay deliveries into 2021.
Some early reservation holders in the UK, France, and the Netherlands have reported on the Mach-E Club forum receiving emails this morning from Ford notifying them of the delay in deliveries, specifically citing the factory shutdowns in the US due to the coronavirus.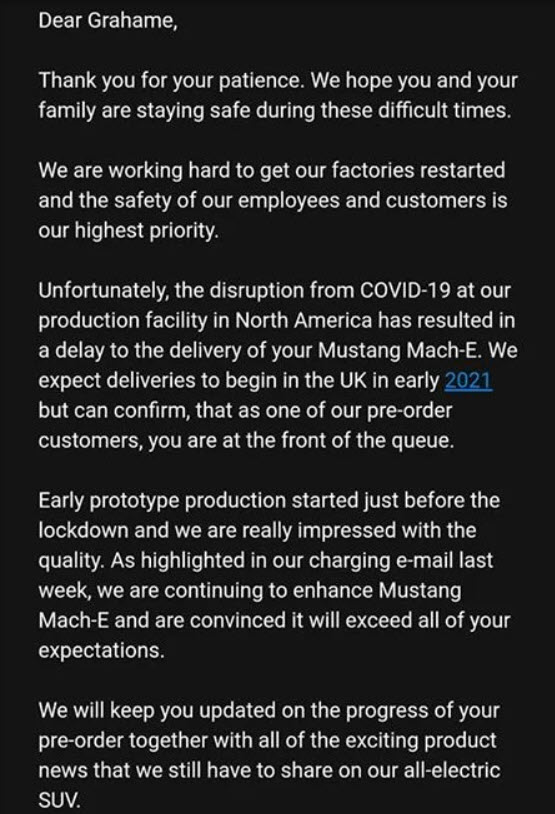 The delay doesn't appear to have impacted US customers (yet), with another user on the forum reporting that after inquiring with the automaker, they were told deliveries were still on schedule.
"We expect to deliver the all-new Mustang Mach-E to U.S. customers late this year.
(Due to the additional transportation time, Ford is communicating the '21 timing to their European customers.)"
This news should come as no surprise to anyone paying attention. Ford's head of product development and purchasing, Hua Thai-Tang revealed earlier this week the shutdowns would cause a delay, but this is the first time we've seen a date given with the delay.
Despite the shutdown, Ford continues to refine the EV, with the automaker recently announcing the Mach-E now charges 30% quicker than they initially expected. They also recently revealed it was have the ability to receive over-the-air (OTA) software updates.
Canadian prices for the Mustang Mach-E are in the range of $50,495CDN for the lowest 'Select' model, to $71,995CDN for the now sold-out 1st Edition.