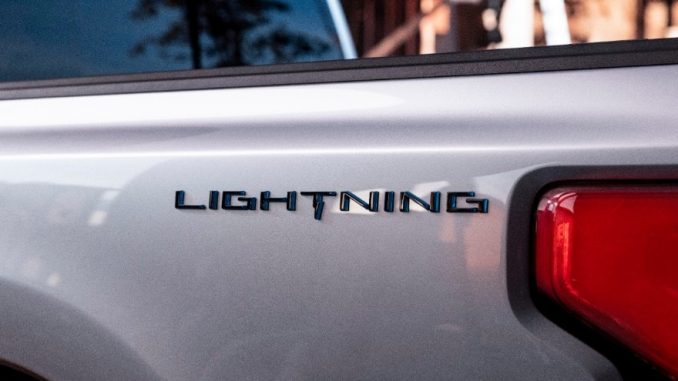 The Ford F-150 Lightning has only been on the roads for about one month, but the automaker has been forced to issue the first recall for its electric pickup truck.
According to Ford, the tire pressure monitoring system installed on F-150 Lightning's equipped with either 20″ or 22″ all-season tires may not warn owners of low tire pressure. Ford says this is because the Body Control Module (BCM) was incorrectly configured at the factory and set at 35psi, instead of the correct pressure of 42psi.
This could lead to "poor vehicle handling and possible loss of vehicle control, increasing the risk of a crash," Ford explained.
The recall covers 2,666 F-150 Lightning trucks sold and delivered in the US, and a further 220 in Canada. There have been no reported accidents or injuries as a result of the issue.
To fix the incorrect readings, Ford will send an over-the-air software update within the next 30 days. Owners who want a fix before then can visit a dealer to have it installed in about 20 minutes, according to Reuters. Lightning trucks not yet delivered will have the BMC updated by dealers prior to being handed over to customers.
Existing owners will be notified of the recall through the FordPass mobile app starting tomorrow, June 28 2022. You can also check to see if your Lightning is included by entering your VIN on Ford's recall search tool.