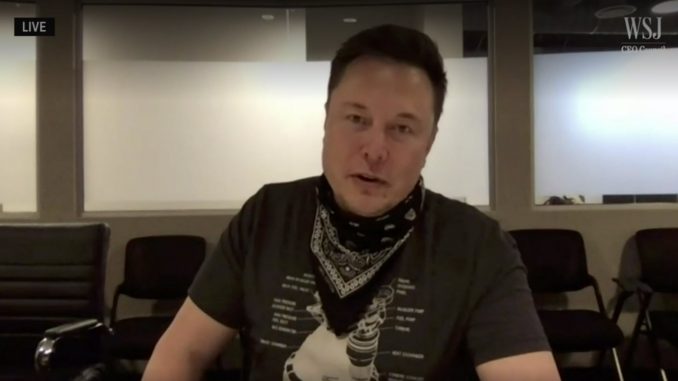 Tesla CEO Elon Musk has been battling with the U.S. Securities and Exchange Commission (SEC) in court to regain control of his Twitter account.
As part of a settlement in 2018 Musk agreed to let lawyers approve some of his tweet before posting them, all in response to his tweet claiming he had "funding secured" to take the company private.
In his latest court filing seeking to be freed from that part of the agreement, Musk quoted rapper Eminem's 2002 song "Without Me", replacing the acronym "FCC" with "SEC."
"The [SEC] won't let me be or let me be me so let me see/ They tried to shut me down," the filing said. (via The Verge)
Eminem's lyrics refers to the Federal Communications Commission, which fined radio stations for playing "The Real Slim Shady," which the agency said contained offensive lyrics.
In the filing, Musk's lawyers provided a connection to the song by saying ""the First Amendment requires that agencies proceed with caution when constitutional rights are at stake, not seek to pursue any and all novel theories that broaden their authority at the cost of individual freedom."
Musk responded to the news on Twitter, saying "I mean we're basically identical – a few differences maybe …".
In addition to requesting to set aside the agreement, Musk is also seeking throw out a subpoena requesting records concerning his Twitter poll to sell 10 per cent of his Tesla stock.