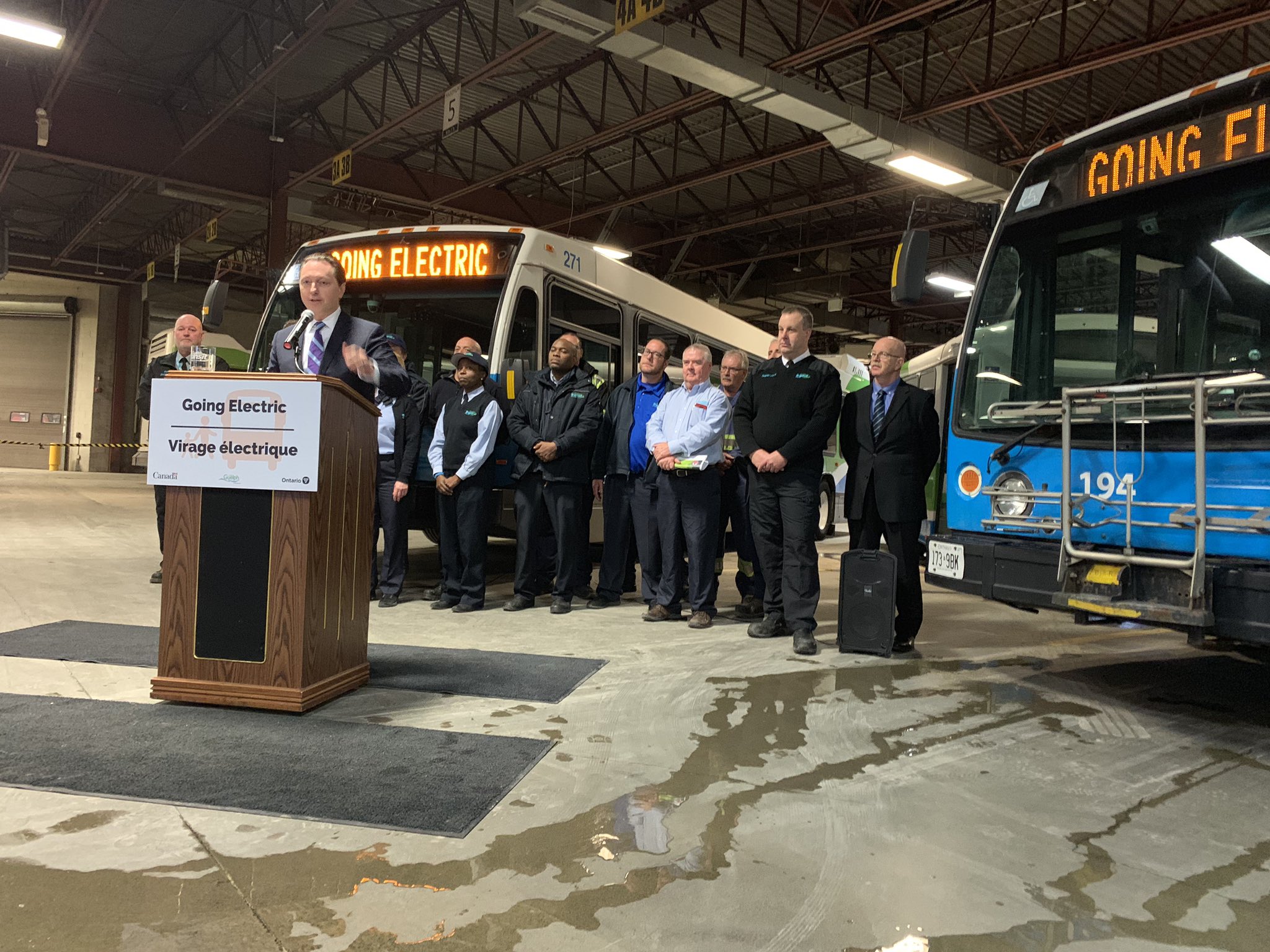 The City of Guelph Ontario is leading the charge and spending an estimated $177 million to convert and expand their entire transit fleet to electric buses.
Save with big discounts at your favourite Tesla accessories stores, like 10% off at Tesmanian, TesBros and Nikola Pro, plus many more. Coupon codes at DriveTeslaCanada.ca/deals.
In a partnership with the federal and provincial governments, who will each be contributing $40 million and $33 million respectively to the project, the plans will also include a new bus storage facility to house the new electric bus fleet.
"Adding electric buses to Guelph's growing fleet is an excellent example of how we are working with our partners to build resilient infrastructure that meets community needs and supports a low carbon future for Canadians," federal Infrastructure Minister Catherine McKenna said at the announcement.
The city will initially purchase 35 electric buses to replace their existing diesel buses, and eventually purchase an additional 30 that will nearly double the size of the city's transit fleet.
Along with the purchase of the electric buses, the city will also be installing en-route charging stations, ensuring the buses always have enough power to reach their destinations. Charging stations will also be installed at the new bus storage facility, which when complete will be able to house up to 200 vehicles.
Get 10% off at Tesloid.ca or Tesloid.com with coupon code DTC10 at checkout. Quality Tesla accessories with FREE shipping across Canada and the US.
Thanks @cathmckenna & the Federal Government for supporting #Guelph on our EV transportation needs! #GreenGuelph #GoingElectric https://t.co/DPnGkVxdJF

— Mayor Cam Guthrie (@CamGuthrie) January 16, 2020