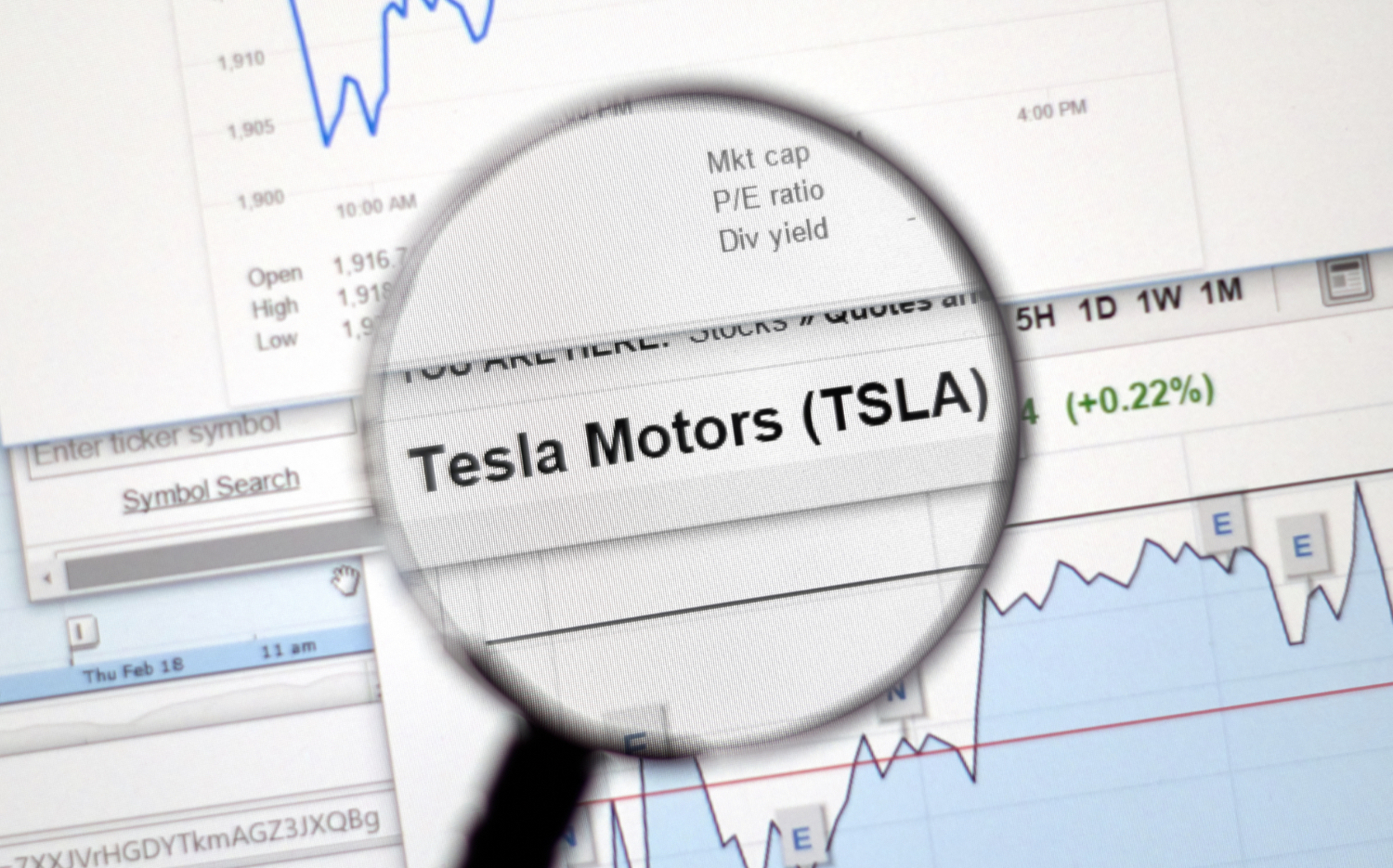 Tesla shares (TSLA) climbed for a fifth consecutive day Tuesday as investors clamoured to get a piece of the pie ahead of the company's Battery Day next week.
The highly anticipated event, scheduled for September 22, 2020, has been delayed several times due to the ongoing coronavirus pandemic. Those delays have only built up the anticipation as Tesla CEO Elon Musk is widely expected to announce major breakthroughs in battery technology at the event.
Musk teased those announcements with a tweet earlier this week promising some exciting announcements.
Many exciting things will be unveiled on Battery Day 9/22 ⚡️

— Elon Musk (@elonmusk) September 11, 2020
The company's shares ended the day up more than 7% to close at $449.76, after briefly reaching above $460 during trading. The closing price brings it to within $53 of its highs above $500 earlier this month.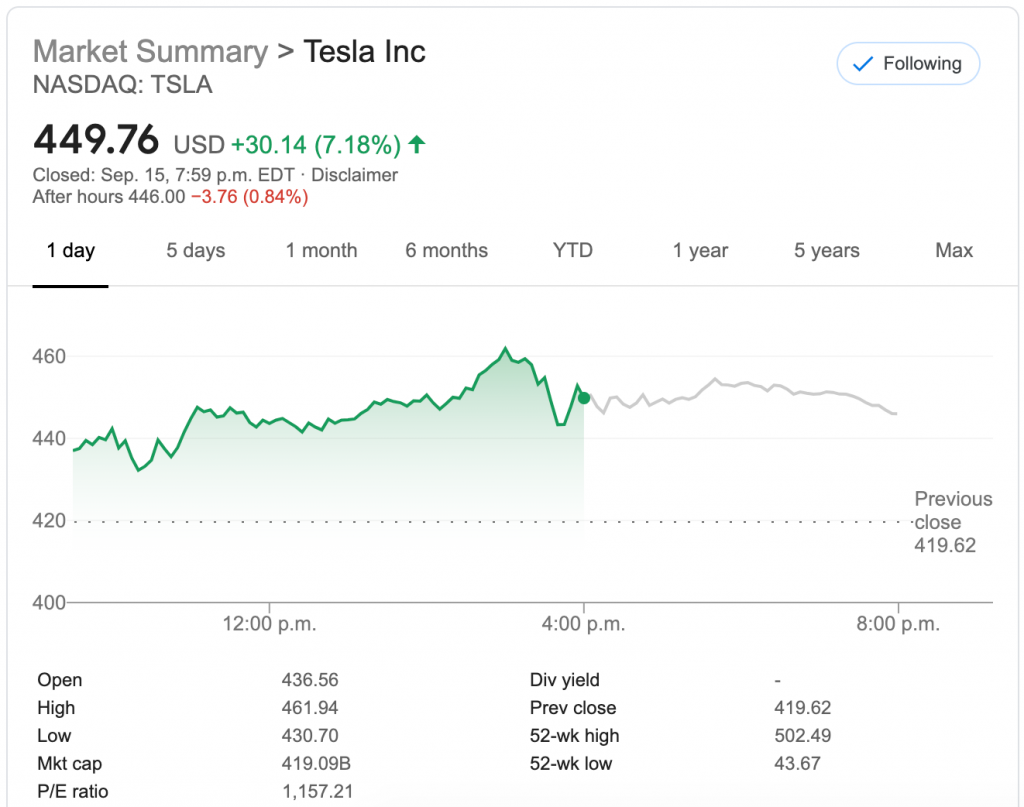 Legal Disclaimer – Darryn holds shares of Tesla, Inc. (TSLA) and has no plans to change any positions within 72 hours.