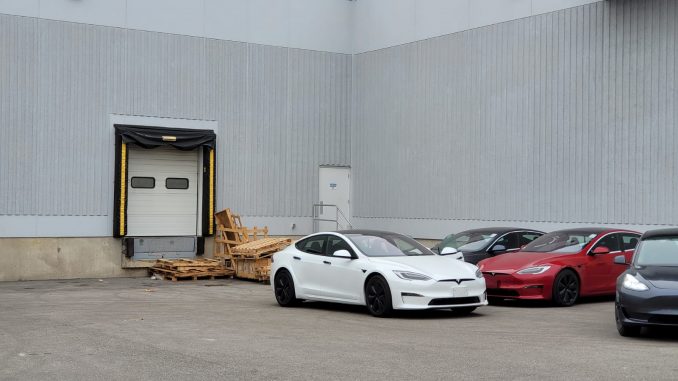 Yesterday we told you about one of the first refresh Model S vehicles arriving in Canada in Calgary, Alberta. Now more batches of Tesla Model S vehicles have landed north of the border, this time in Vaughan and Oakville, Ontario.
Photos of the new arrivals were shared with Drive Tesla by two of our readers. In Vaughan, Tony, who himself is waiting for delivery of his Model S, shared this photo of three Long Range Model S cars at the Delivery Center. According to Tony this shipment of cars arrived last night, but did not include any Plaid models.
All three cars had the black interior and 19″ Tempest wheels. Tony also shared with us that more cars, including his, should be arriving in Kitchener today or tomorrow.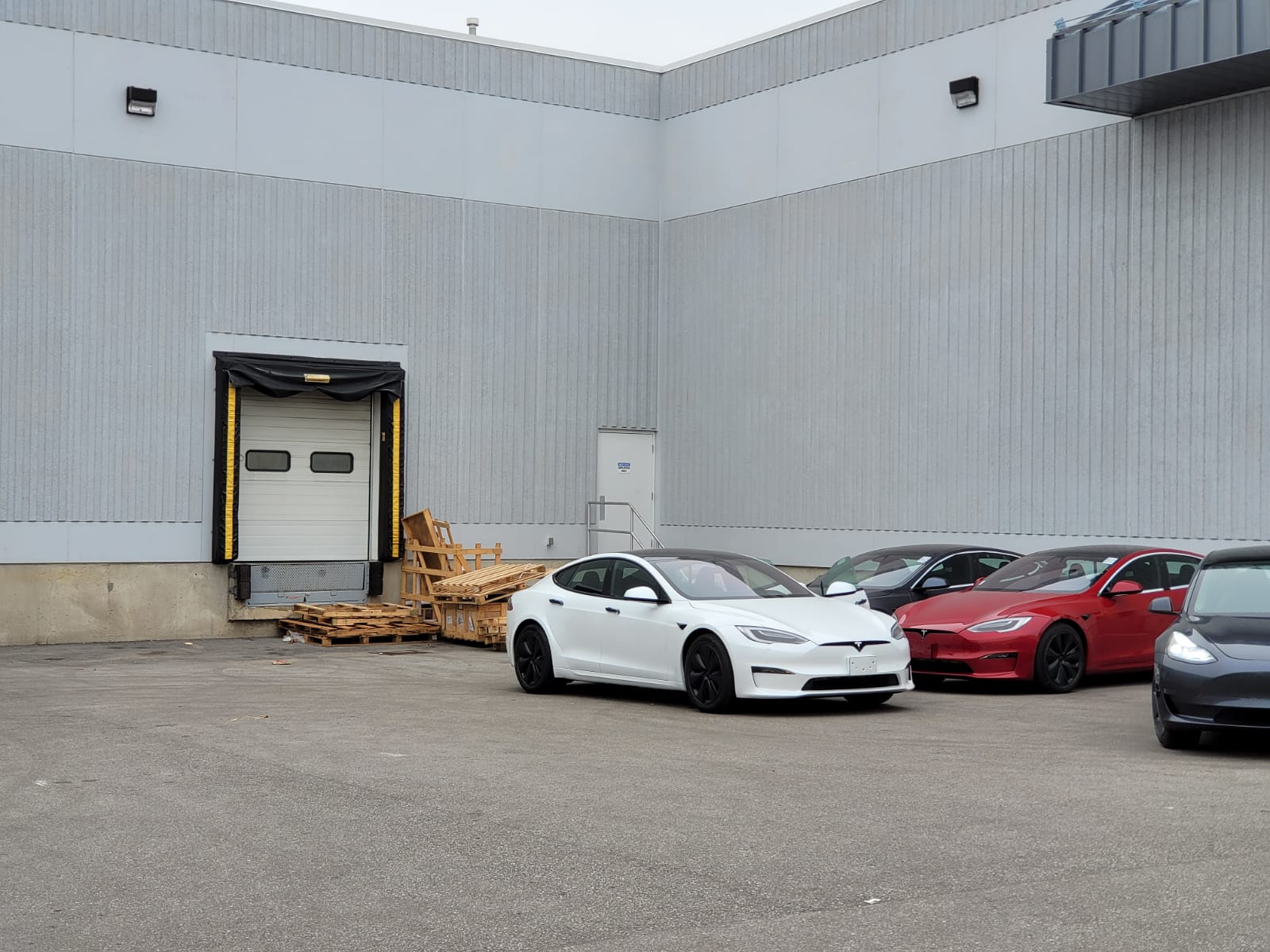 Separately in Oakville, at least three Long Range Model S cars arrived this morning. One of our readers Gary was only was able to snap this photo of a red Model S before it was swiftly taken inside the Delivery Center.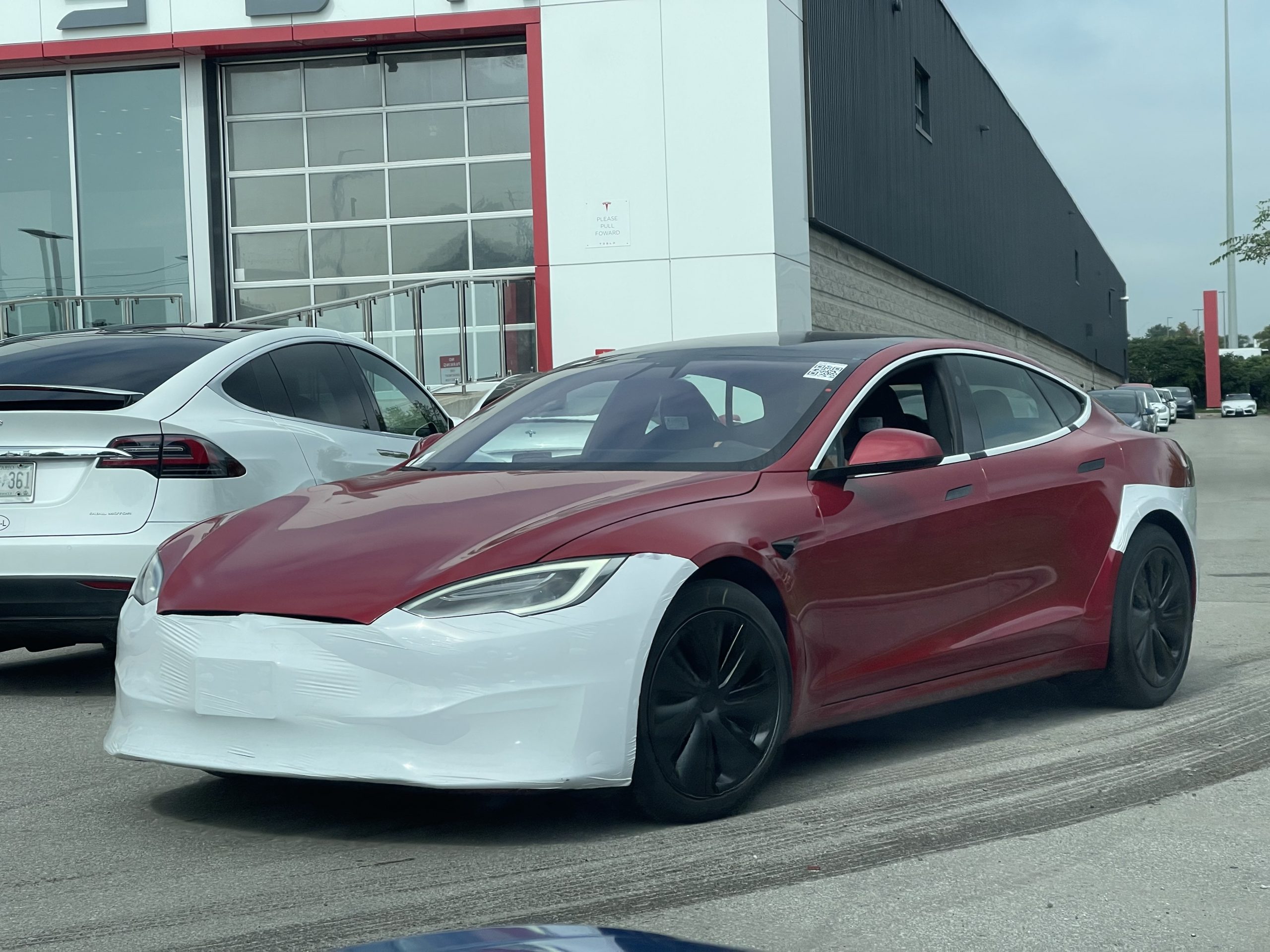 Gary also asked the employees if any Plaid vehicles have arrived, and received an interesting response indicating there may be some already in Canada – "none for public viewing.
Kitchener is the location of the earliest confirmed delivery dates in Canada. Drive Tesla has learned of at least two scheduled at that location for next Friday, September 24.
If you have a confirmed delivery date or more photos of Model S cars arriving in Canada, email us at tips@driveteslacanada.ca.